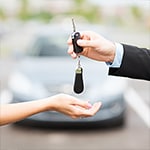 The first step in buying a used car from Volvo Cars Cincinnati North is deciding on a budget that you can afford. You need to consider the amount you'll pay for insurance each month as well as the taxes and tag fees. If needed, you can talk to someone about making a down payment and monthly payments until you're able to pay off the car note.
Think about the kind of vehicle that you need. If you have children, then you might want to look at vans or larger cars instead of a sports car. If you plan to haul a lot of cargo, then a truck might be the best option for traveling in West Chester.
Pay attention to the reliability of the vehicles you're interested in purchasing. See if there are any recalls on them and how much maintenance goes into each one as you don't want to spend a lot of money that you don't have to in taking care of a car.